Contact us
Agency? Private? Volunteer?
With your contribution you too will be part of our community together with the children and adults of the Deep Sea slum, and all of us who have decided to live our mission among them.
Foundation members
AUTHORITATIVE MEMBERS OF PEPEA TRUST
Pepea Trust wants to be a Trust serving the poor and excluded. However, Pepea Trust does not consider the poor just as the recipients of its charitable activities, on the contrary, they are its real partners, for this reason someone of its trustees comes from the slum in Nairobi. The members of the Trust are the following...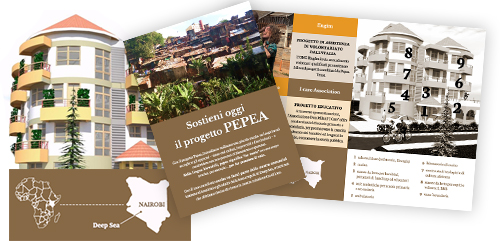 The Pepea Foundation (Pepea Trust) received a land of 450 square meters. So we decided to put it on service of slum dwellers.