Towards the end of 2014, Franciscan theologian Br. Ettore Marangi enters the slum of Deep Sea in Westlands (Nairobi) for the first time with the desire to give the poor a voice, also in the Church, and begin a path of liberation with them. However, his intent must wait for now, there is an emergency to deal with: dozens of street children (chokora) in dramatic living conditions crowd the entrance to the slum, addiction to glue has made them like zombies. Marangi begins to approach them and talk to them, he offers them food, washes them and clothes them.
In this work, he is immediately joined by many 'mamas' from Deep Sea, in particular by Fatuma Halake, a Muslim woman who welcomes many of these children into her shanty house and raises them together with her 4 children. Thanks to the support of an Italian voluntary association, Egerthe ODV, and the community of Friars Minor of Westlands, Marangi is able to sponsor up to 40 children. In 2015, the NGO Rainbow For Africa comes to know this reality and decides to organize periodic medical camps in the slum and throughout Kenya.
In 2016, the women of Deep Sea who take care of children form Deep Sea Simama Community Based Organization, with the intention of better organizing the care of the sick in Deep Sea and starting savings and microcredit business. Deep Sea Simama's support has been essential especially at times when the slum caught fire, because the CBO provided new homes to the poorest freeing them from the burden of paying a monthly rent.
In 2017 begins the cooperation of Phina Ajuoga, an audit assistant manager who has always been close to the needy, especially those suffering from cancer; she is committed both by helping Deep Sea Simama CBO in the management of microcredit and carrying on a pilot project to support children in the slum without taking them to a boarding school, in order to involve their families in the educational process.
In 2018 Afrika Pendaneni Limited, a profit-sharing company, is born. All the ongoing projects are too dependent on aid from abroad and even the women of Deep Sea want to acquire full economic independence, so it is decided to create jobs. A law student, Lorraine Wacu, together with Marangi make up the above-mentioned profit-sharing company, while a seamstress Linda Onyango from Deep Sea organizes a group of 13 women, who begin to produce reusable sanitary pads with high quality material. Led by nurse Evelyne Okirigiti, 6 young people from the slum, who have acquired the qualification of caregivers thanks to Italian sponsors, also start to work for the same company.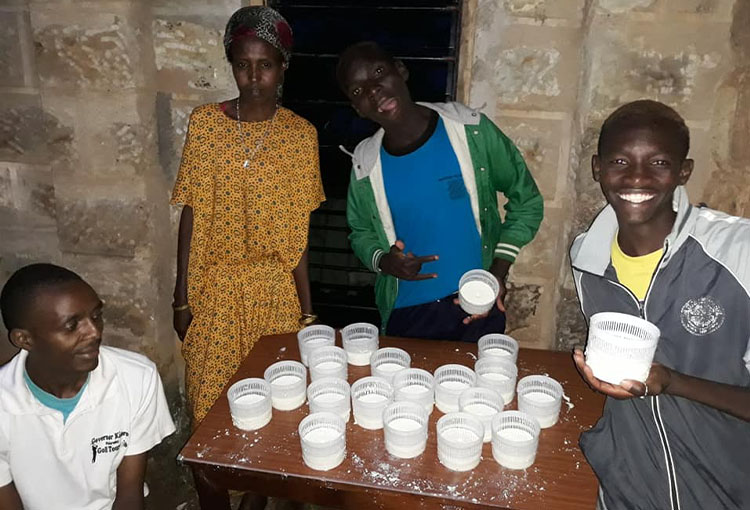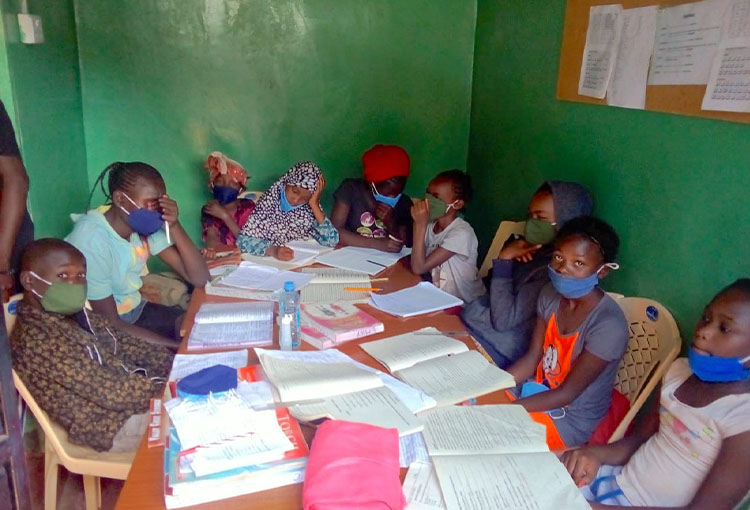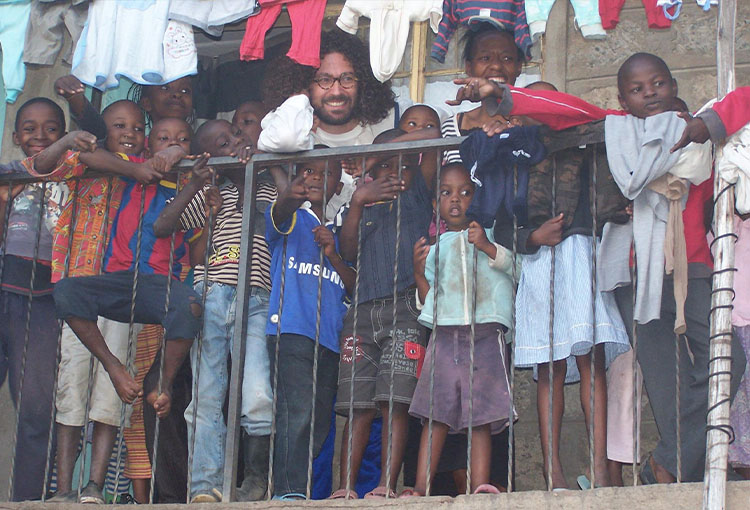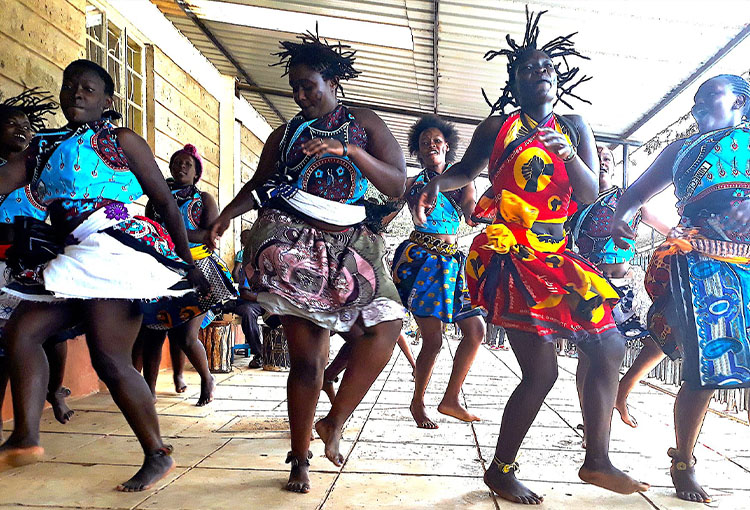 From this moment on, the need for a spiritual journey becomes particularly urgent among all those involved in the various projects, also because there is a need to build reliable relationships, heal from inner traumas, have a truly transformative religious experience, and deepen the values of African cultures.
Thus, starting from 2019, the path of popular reading of the Bible is set up, and three university professors who have always been advocates of an embodied theology — Edel Churu, Mary Getui and the presbyter Father Laurenti Magesa — join Br. Marangi to realise a work of theological research.
In the same year, when the first children involved in the project start to attend secondary school, the conviction matures that Kenyan public and private schools are not suitable for children who come from difficult situations, thus, the I Care tuition project, based on the principles of the school of Don Lorenzo Milani, is established in Deep Sea under the supervision of teacher Charity Muli.
In that year the various projects begin to be assisted also by two Italian volunteers sent annually by the NGO ENGIM.
At the beginning of 2021, Mumbi Kigutha, a member of the Sisters of the Precious Blood, with a Master of Arts in Justice Ministry, also joins our family with the desire to undertake support activities for women locked up in prisons. All projects are now coordinated by Pepea Trust, which has received a small plot of land in Limuru, where it intends to build a structure in which all our ongoing activities can acquire greater consistency and stability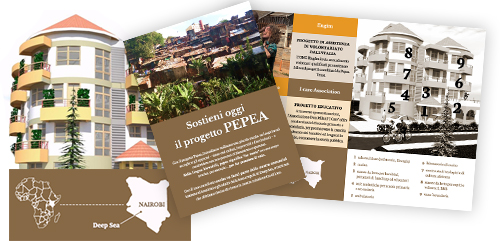 The Pepea Foundation (Pepea Trust) received a land of 450 square meters. So we decided to put it on service of slum dwellers.