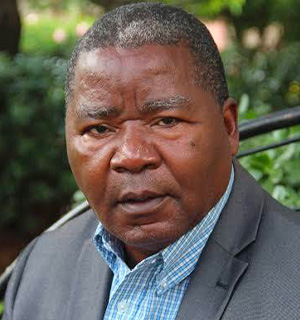 Contact Info
► Rev. Laurenti Magesa


Laurenti Magesa è un presbitero cattolico e teologo innovatore, uno dei primi studiosi africani nel suo campo a pubblicare in inglese. È autore di oltre 100 articoli accademici e otto libri.
È stata una delle prime voci anglofone africane ad emergere come esperto di cristianesimo, offrendo una prospettiva 'dal di dentro' ed incoraggiando i colleghi teologi ad apprezzare ed approfondire la propria cultura e le tradizioni africane.
Nato in Tanzania, Magesa ha conseguito un Ph.D. e D.Th. alla St Paul University, Ottawa, Canada. È stato parroco e ha fondato il Simposio Ecumenico dei Teologi dell'Africa Orientale, un gruppo di studiosi che si dedica alla pianificazione e sviluppo degli studi teologici.
Ha insegnato teologia morale in diverse università, tra cui l'Hekima University College di Nairobi, in Kenya.


Laurenti Magesa is a Catholic priest and ground-breaking theologian, one of the first African scholars in his field to publish in English. He is the author of more than 100 academic articles and eight books.
He was one of the first Anglophone African voices to emerge as an expert on Christianity, offering an insider perspective and encouraging fellow theologians to honour and dig deep into their own African culture and traditions.
Born in Tanzania, Magesa holds a Ph. D. and D. Th. from St Paul University, Ottawa, Canada. He served as a parish priest and went on to found the Ecumenical Symposium of East Africa Theologians, a group of scholars dedicated to the development and implementation of theological education. He has taught moral theology at several universities, including at Hekima University College in Nairobi, Kenya.